Swim season from the start of May until  the middle of October
A moor bathing treatment detoxifies, purifies and mobilises the body's own defences. The positive effect of these treatments can be seen in enhanced well-being and alleviation of ailments - and that, in turn, is the . . .
. . . treatment philosophy of our moor pool!
The moor used in the treatment is from our own land. As the only state-approved healing moor pool in Salzburg's mountain districts, we have been making use of this well-known gift from nature over many generations. As a guest of Gasthof Bad Hochmoos you can make the most of this ideal combination of relaxation and boosting your health while you are on holiday.
---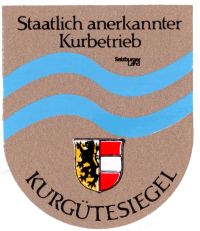 Our treatments in the moor pool in Gasthof Bad Hochmoos
Our massage range
Foot reflex zones-
massage
No treatments on Saturday, Sunday and bank holidays.
In the winter season we are pleased to offer you
massages & mud packs
on offer.
Contact and information at:
+43 6588 8226 25
Dr. G. Schlederer, Dr. Hackl and Dr.Pfeffer (Spa Medical Director) Tel. +43 6588 8388

---
GIVE YOUR BODY THE GIFT OF TIME AND ATTENTION!